Discover studios, workspaces and more!
OCAD U campus is located in the heart of downtown Toronto. The university offers an inspiring work environment for over 400 faculty and more than 4,300 undergraduate and 250 graduate students. Studios, galleries and more are at your fingertips!
Your creativity will flourish in our 20+ shops and studios filled with state-of-the-art tools and expert technicians. Get support as you develop your creativity!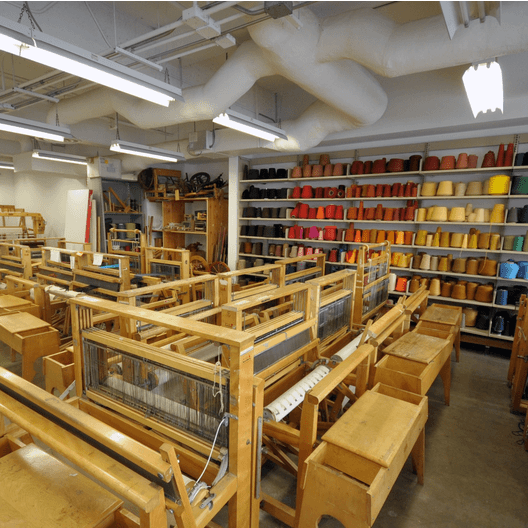 We're here to help you succeed. Connect with services and resources to support wellness in your health, education, and creative career.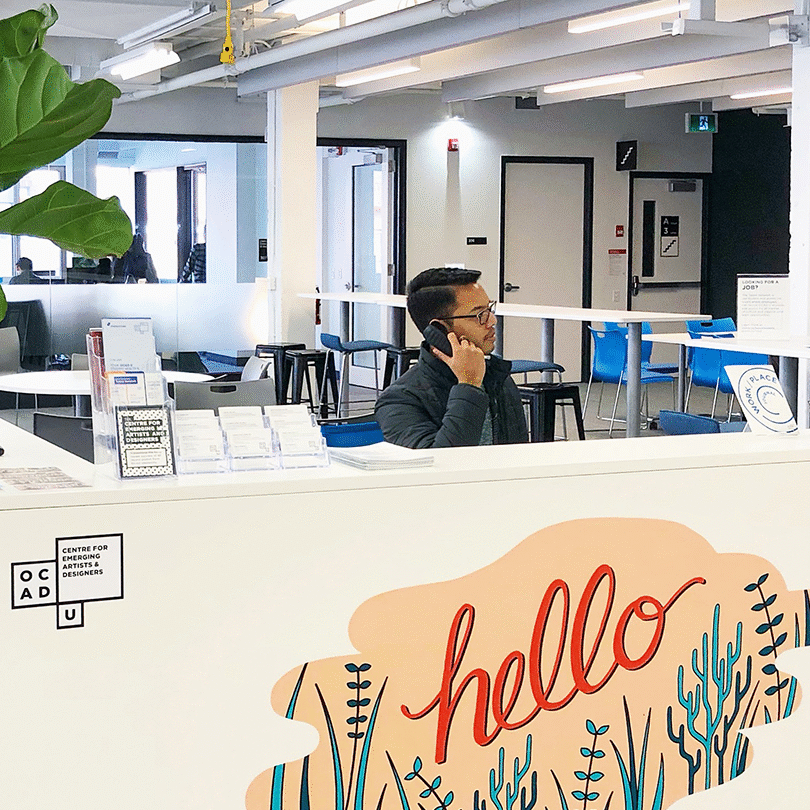 Create, collaborate and connect in on-campus study spaces. Work alongside your fellow students while getting access to resources and spaces designed for developing your creativity.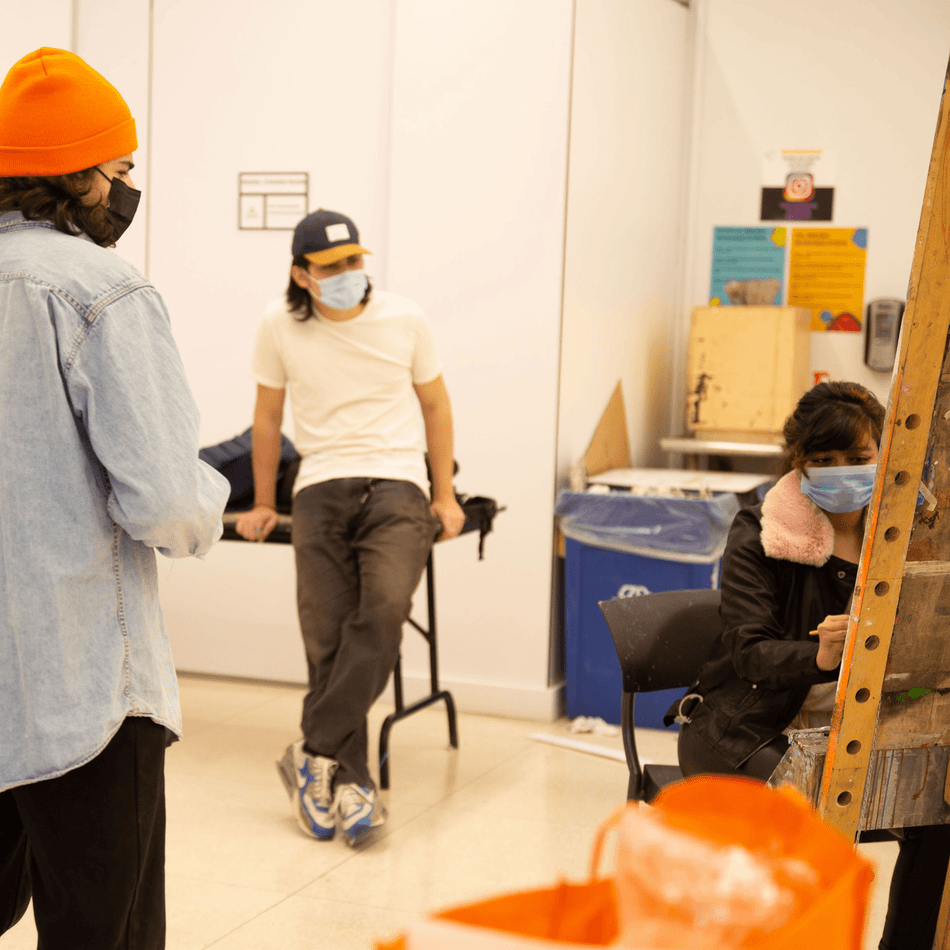 Develop your creative career and connections. Meet fellow creatives, get inspired or showcase your own work in one of our many downtown Toronto gallery spaces.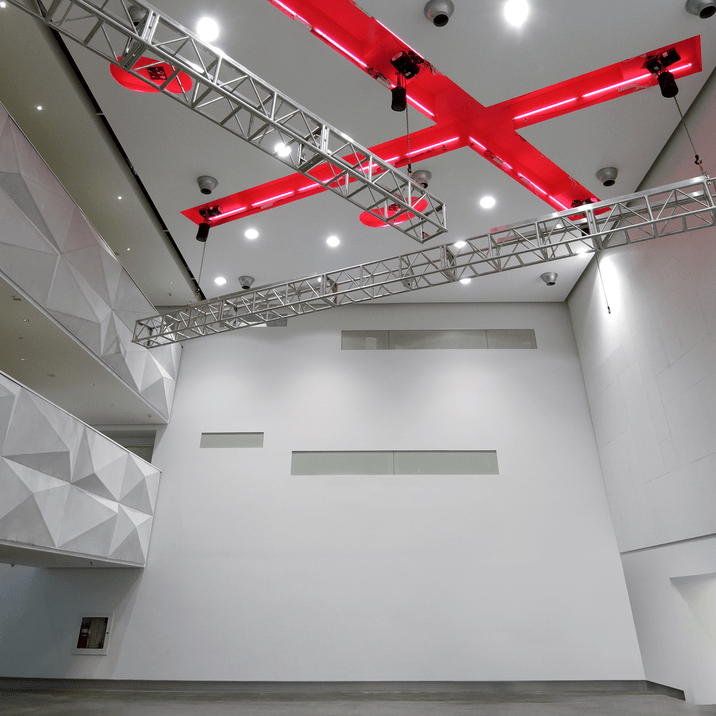 Explore OCAD U
Tours & Videos
Our studios have been fully updated and redesigned; Check out our virtual walk-through to see the changes! Explore the rest of the campus with our tour!
Living in the City
The location of your school can be a major factor, especially when you're considering studying art, design, or digital media.
We're located in downtown Toronto's Entertainment District and right next to Queen Street West, the Art Gallery of Ontario and beautiful Grange Park. The university has twelve buildings in the heart of the city. Our campus is easily accessible by transit and surrounded by walkable and livable neighbourhoods.
Toronto is an amazing place to live, work and study. It is the 4th largest city in North America, the most multi-cultural city in the world (which means delicious food and amazing cultural festivals), a city of neighbourhoods with something for everyone, a cultural hub with major museums and galleries, a thriving arts community, home to TIFF, fashion weeks, design industries, a hub for wearable technology and start ups, a safe city and consistently ranked as one of the best cities in the world to live in. OCAD University is connected to the city through our alumni and the partnerships we have within the creative and cultural sectors. Being located in the heart of the city is a huge benefit to all of OCAD's students.
Acknowledging the Land
OCAD University is a creative space where students are invited to discover and explore themselves and their communities. As we provide a space to explore self and place, we also learn and recognize the history of this land.
In 1805, Tkaranto (Toronto) was surrendered through the Toronto Purchase (Treaty 13) with the Mississaugas of the Credit. We are situated on the Treaty lands and territories of the Mississaugas of the Credit First Nation, as well as the traditional territories of many nations, including the Haudenosaunee and the Huron-Wendat. These are the original owners and custodians of the land on which we stand. Tkaranto (Toronto) is also home to many urban First Nations, Inuit and Métis peoples. 
We welcome you to research and learn more about the land you are on. Whose Land and Native Land are great places to begin.