Connect Virtually
OCAD U is not currently open for visiting, but that shouldn't stop you from exploring our campus! Read below to learn about the spaces and studios at our university, then check out our virtual tours!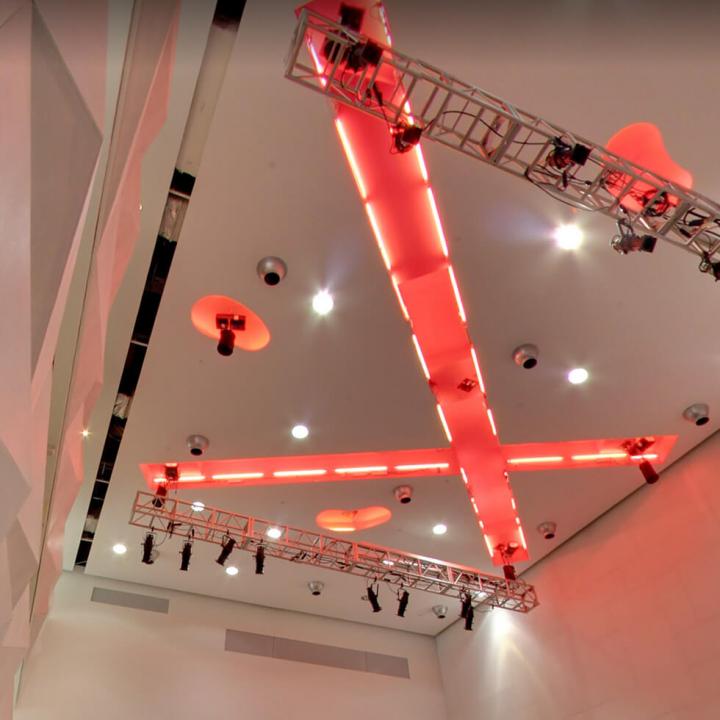 CONNECT
Virtual Events
Hear from OCAD U students, staff and more about studying at OCAD U!
Link to Virtual Events
Land Acknowledgement
OCAD University is a creative space where students are invited to discover and explore themselves and their communities. As we provide a space to explore self and place, we also learn and recognize the history of this land.
In 1805, Tkaranto (Toronto) was surrendered through the Toronto Purchase (Treaty 13A) with the Mississaugas of the Credit. We are situated at the heart of the nation's art, design, business and new media capital, on the ancestral and traditional territories of the Mississaugas of the New Credit, the Haudenosaunee, and the Huron-Wendat — the original owners and custodians of the land on which we stand.
Tkaranto (Toronto) is home now to many First Nations, Inuit and Metis peoples. We welcome you to research and learn more about the land you are on. Whose Land and Native Land are great places to begin.