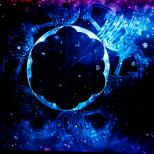 Learn the skills to bring your imagination to life in OCAD University's new Experimental Animation program.
OCAD U has a long history of graduating successful animators in art and film including George Dunning who directed The Beatles' Yellow Submarine and Richard Williams who was animation director for Who Framed Roger Rabbit. More recently, alumni include computer animator Trudy Elmore and emerging VR artist Jawa El Khash. Shary Boyle, who represented Canada at the Venice Biennale, has achieved great success with her mesmerizing performances using hand-animated imagery.
In this program, you'll develop a personal artistic vision and push the boundaries of animation as a contemporary art form. You'll mix traditional and digital media using 2D, 3D, stop-motion, digital compositing and augmented/virtual reality.
During the Experimental Animation program, you'll have a lot of flexibility to take elective art and design courses beyond animation. The program has growing relationships with other schools around the world and many connections with Toronto's growing animation industry. OCAD U alumni have worked at Industrial Light & Magic, Yowza, Guru, Jam-Filled, Stoopid Buddy, The Stop Motion Department, StereoD and Moment Factory, among others. The program's full-time faculty are active practitioners in contemporary art and animation and show their work internationally.
At the End of this Program...
At the end of this four-year program, you'll earn a Bachelor of Fine Arts degree. This program focuses on experimental animation and contemporary art but many students will find careers in creative industries such as animation and gaming.
Admissions Requirements
For Ontario high school students, a minimum overall average of 70%
Statement of Intent
Official transcripts
Jobs You Can Get
Graduates of the program work in: 
Artistic practice
Animation
Mural work
Film, video and TV production
Internships & Experiential learning
OCAD U offers so much more than co-ops because creative careers take many forms. Our career services help you build a professional community, valuable experience and skills you need for a meaningful career. Get access to:
Short experiential learning placements from among hundreds of organizations
Creative in-class projects with real-world industry partners
Exclusive summer internships
Gallery exhibitions of your work
Freelance creative opportunities
Jobs after graduation
In all undergraduate programs you can choose to take a minor alongside your major to explore and expand your practice. Minors give you the opportunity to pursue a focused secondary field of study in addition to or sometimes instead of taking electives in your program and can help you look better for employers or in grants or grad school applications.  You don't need to choose a minor on your application – rather once you start at OCAD U, you'll be able to choose from over 90 electives that can build towards one of our 25 focused minors. Learn more about Minor Programs here.
Program
Experimental Animation
Degree earned
Bachelor of Fine Arts
Take the Next Step